 Blackroll Loop Band Set 6 Bands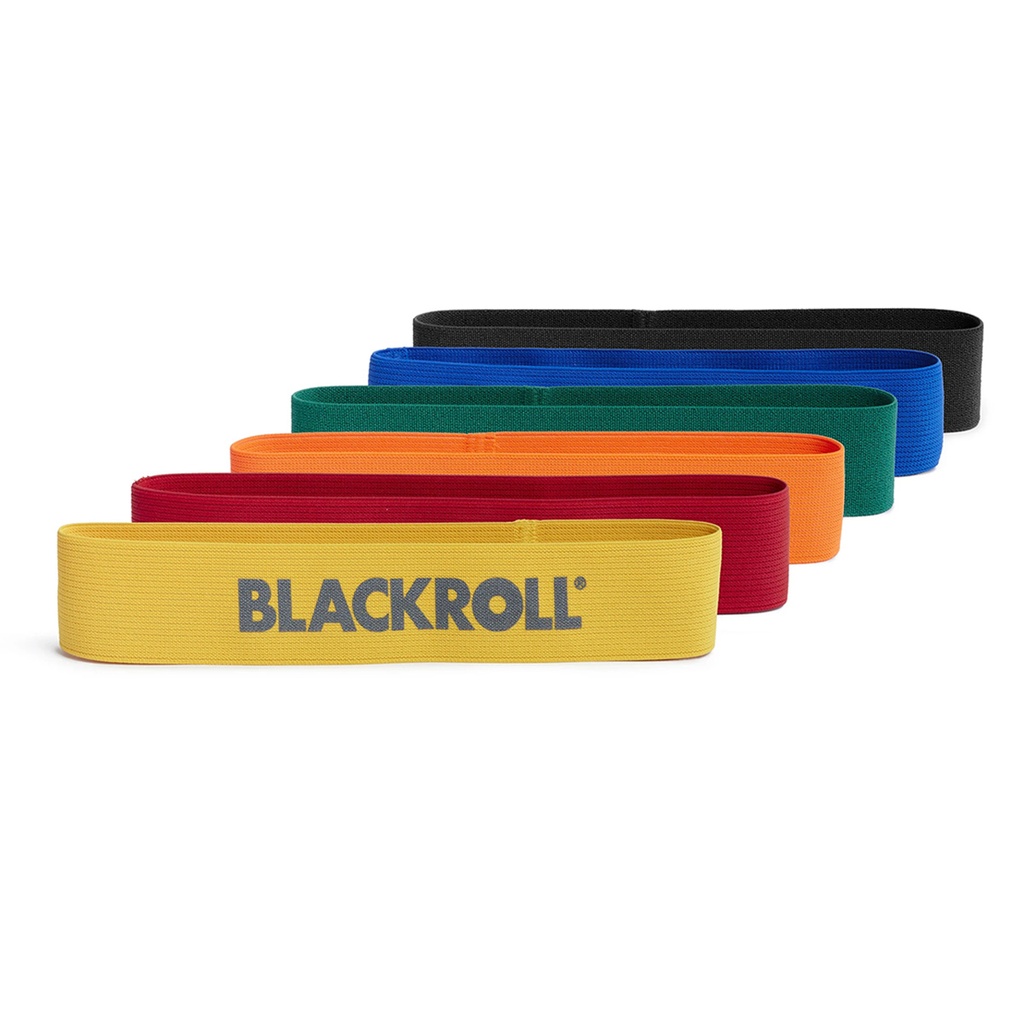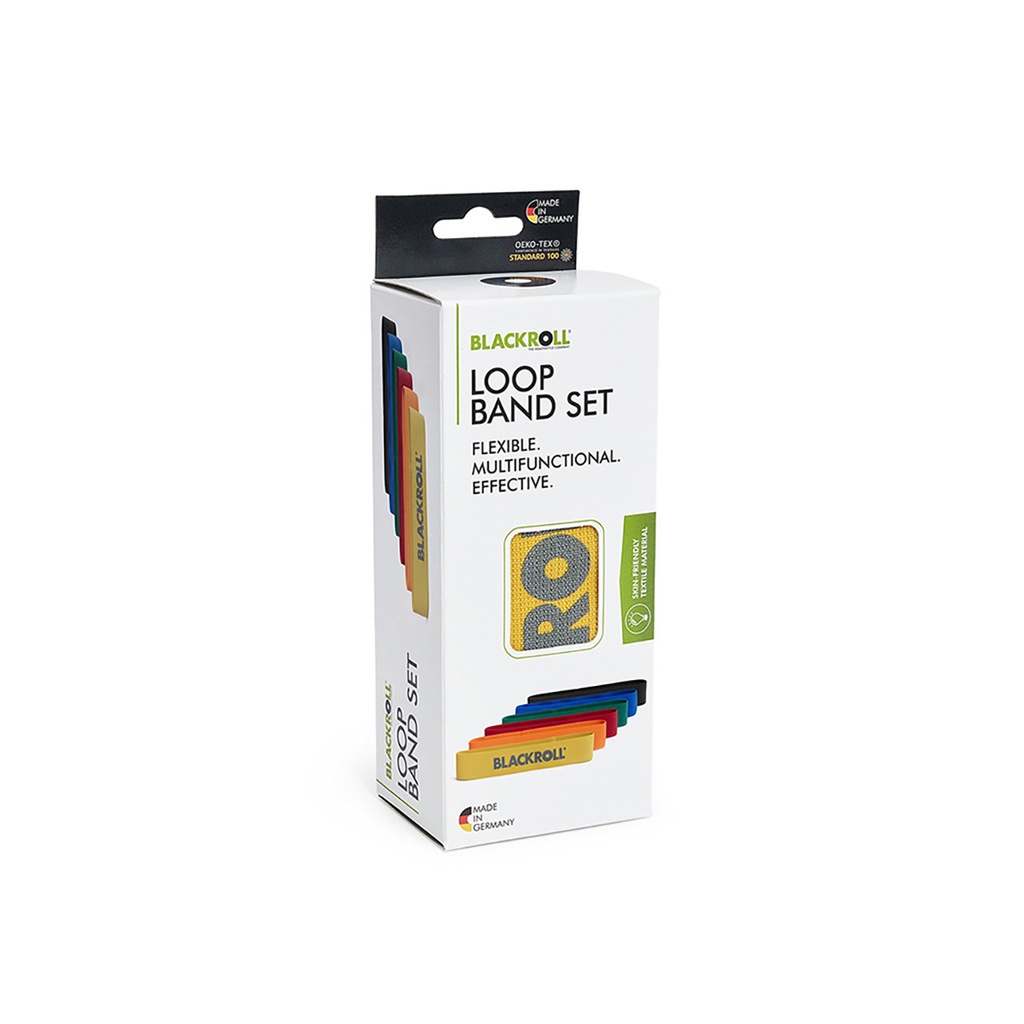 Blackroll Loop Band Set 6 Bands
1
--- Prices excluding VAT
Fast and affordable shipping costs
Return within 14 days
Blackroll Loop Band Set 6 Bands
The Blackroll Loop Band set is very suitable for training smaller muscle groups (i.e. your legs > largest muscle group) so that you get better (for you to improve) core stability and reduce chance of injury. The bands are ideal for training at home and can also easily be taken with you when you want to train on vacation or in the gym. The natural rubber covered with skin-friendly textile ensures that you can train without the band pulling (rubbing) unpleasantly on your skin.
This new set contains 6 different bands that are 32 cm long, with each color of band having a different level of stretchability and resistance. This allows you to use a suitable training band for every muscle group. This new set is also ideal for beginners, you can slowly adjust to the levels of resistance so that your muscles can get used to the training.
Yellow - extra light resistance, max. Force 5.7 Lbs. (2.6 kg)
Orange - light resistance, max. Force 7 Lbs. (3.2 kg)
Red - weak resistance, max. Force 9.7 Lbs. (4.4 kg)
Green - medium resistance, max Force 11.9 Lbs. (5.4 kg)
Blue - strong resistance, max. Force 14.5 Lbs. (6.6 kg)
Black - extra strong resistance, max. Force 17.6 Lbs. (8 kg)
Tip: Always start with the lowest resistance band until you master the exercises. After that you can start using a band with a higher level of resistance.
In the special (and free) Blackroll app you will find a variety of exercises and training you can do whilst using the Blackroll Loop Band.
Features and benefits
- 6 different resistance bands allowing you to optimally train various muscle groups.
- No skin contact with rubber or latex, it is suited for people with (skin) allergies.
- Perfect to use for training at home or on holiday.
- Tear resistant and stretchable material.
- Can be washed at 60 degrees Celsius, do not use any laundry detergent and let it air dry. Avoid exposing the product to direct sunlight.
This is a preview of the recently viewed products by the user.
Once the user has seen at least one product this snippet will be visible.
Recently viewed Products